Susanne M. Chisholm
Estate Planning, Probate and Trust Administration, Fiduciary Income Tax, Guardianships, Prenuptial Agreements, Gift and Estate Tax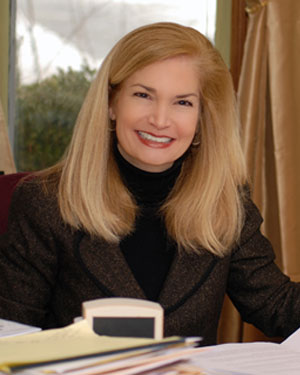 Background & Education
Susanne was born in Barre, Vermont, and received her Bachelor of Arts degree in political science from the University of Vermont in 1987. She received her Juris doctorate in 1992 from the University of Connecticut School of Law, where she was the recipient of the American Jurisprudence Award and The Little, Brown & Company Award in Trusts and Estates. Susanne was admitted to the Connecticut Bar in 1992 and the New Hampshire Bar in 1994. She began her law career working for a Big Six accounting firm before transitioning to private practice. She was a partner in another Laconia law firm before forming Lawson Persson & Chisholm, PC in 2012, now Chisholm Persson & Ball, PC.
Susanne concentrates her practice in the areas of probate and estate planning.She was recognized as one of "New Hampshire's Best and Brightest" young attorneys by New Hampshire Editions in 1996 for her excellence in these fields, and she received the President's Award for Pro Bono Attorney of the Year, Belknap County, in 1997. She is a member of the New Hampshire Bar Association, the Connecticut Bar Association, the American Bar Association and the Estate Planning Council. She frequently teaches continuing legal education courses on estate planning and probate topics.
Personal Interests and Activities
As a founder of the Seacoast Community Chamber Orchestra, now known as the Portsmouth Symphony Orchestra, Susanne plays flute, piccolo and piano. In addition to her interest in music, Susanne enjoys alpine skiing, gardening, and training foster dogs as part of her involvement with New England Border Collie Rescue, Inc. She is the past Chapter Chairperson for the board of directors for the American Red Cross Greater White Mountain Chapter and on the Board of Directors for Partnership for Public Health. Susanne is a former member of the Board of Director of New England Border Collie Rescue, Inc. and the Lakes Region Scholarship Foundation. She resides in Sanbornton with her husband, Dan. They have two adult children and a border collie, Ryder.
Susanne can be contacted by telephone at
603.528.2900
or by email at
schisholm@laconialaw.com
Sara D. Hoey
Paralegal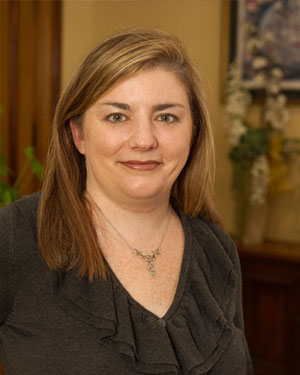 Sara D. Hoey received her Associates Degree in Legal Studies and Paralegal Certificate from Lakes Region Community College in May of 1996. While at Lakes Region Community College, she received the Student of the Year award for the Paralegal Program. Sara began working at Normandin, Cheney & O'Neil, PLLC in September of 1996 as a legal assistant in the real estate department. In 1997, she made the transition to a paralegal position in the probate and estate planning department to work directly for Attorney Paul L. Normandin and Attorney Susanne M. Chisholm. Sara attends continuing legal education classes annually in order to stay current with the ever-changing probate and estate planning laws and procedures. In 2012, Sara joined the staff of Chisholm Persson & Ball, PC as a senior paralegal in the probate and estate planning department.
As a breast cancer survivor, Sara is passionate about raising funds for cancer research and has participated for many years in the Making Strides Against Breast Cancer Walk to benefit the American Cancer Society. She also volunteers as a Peer Support Counselor for cancer patients and survivors and has attended several seminars and workshops sponsored by various cancer treatment centers in the New England area. Sara is a native of Laconia and currently lives in Laconia with her husband, John.